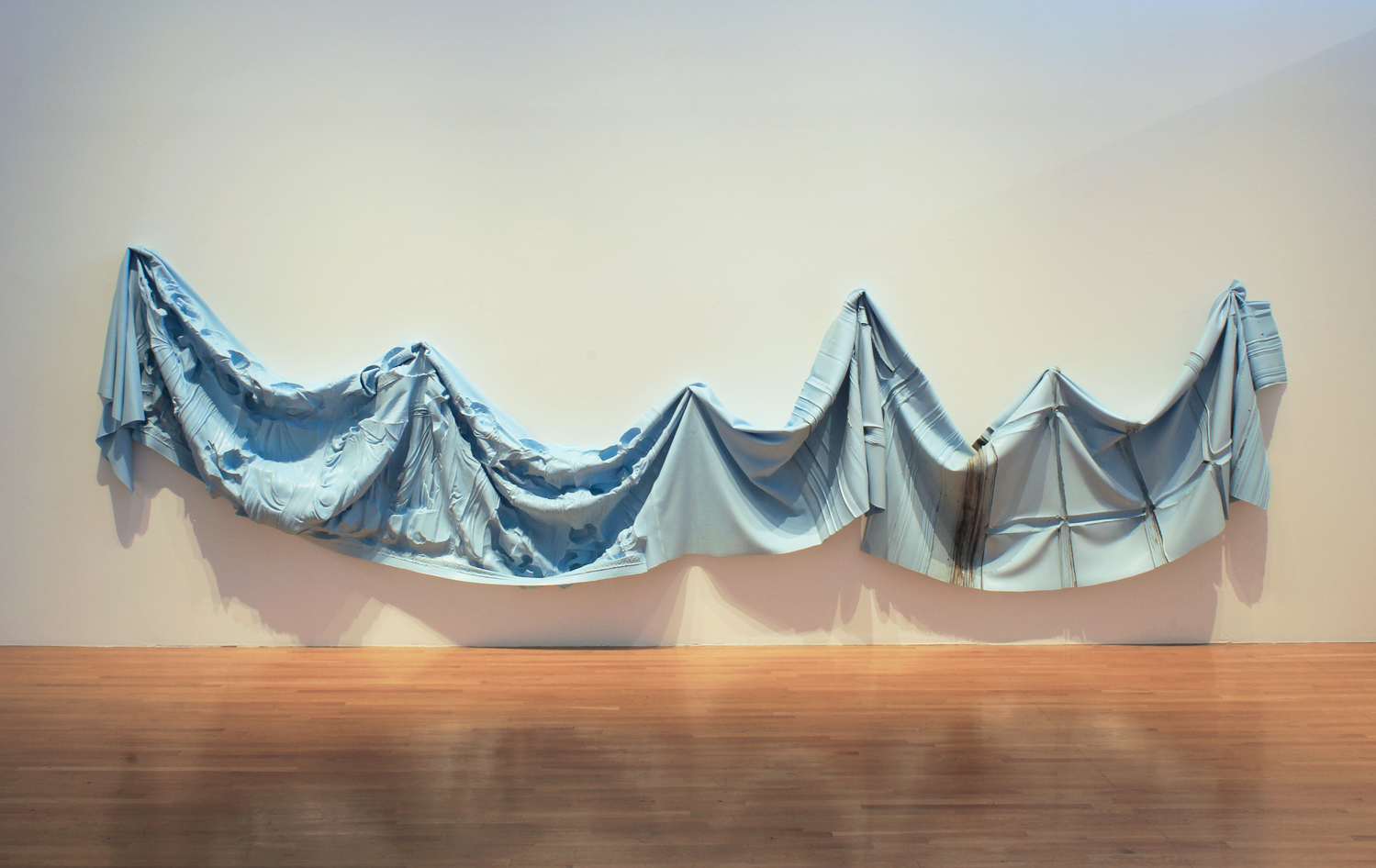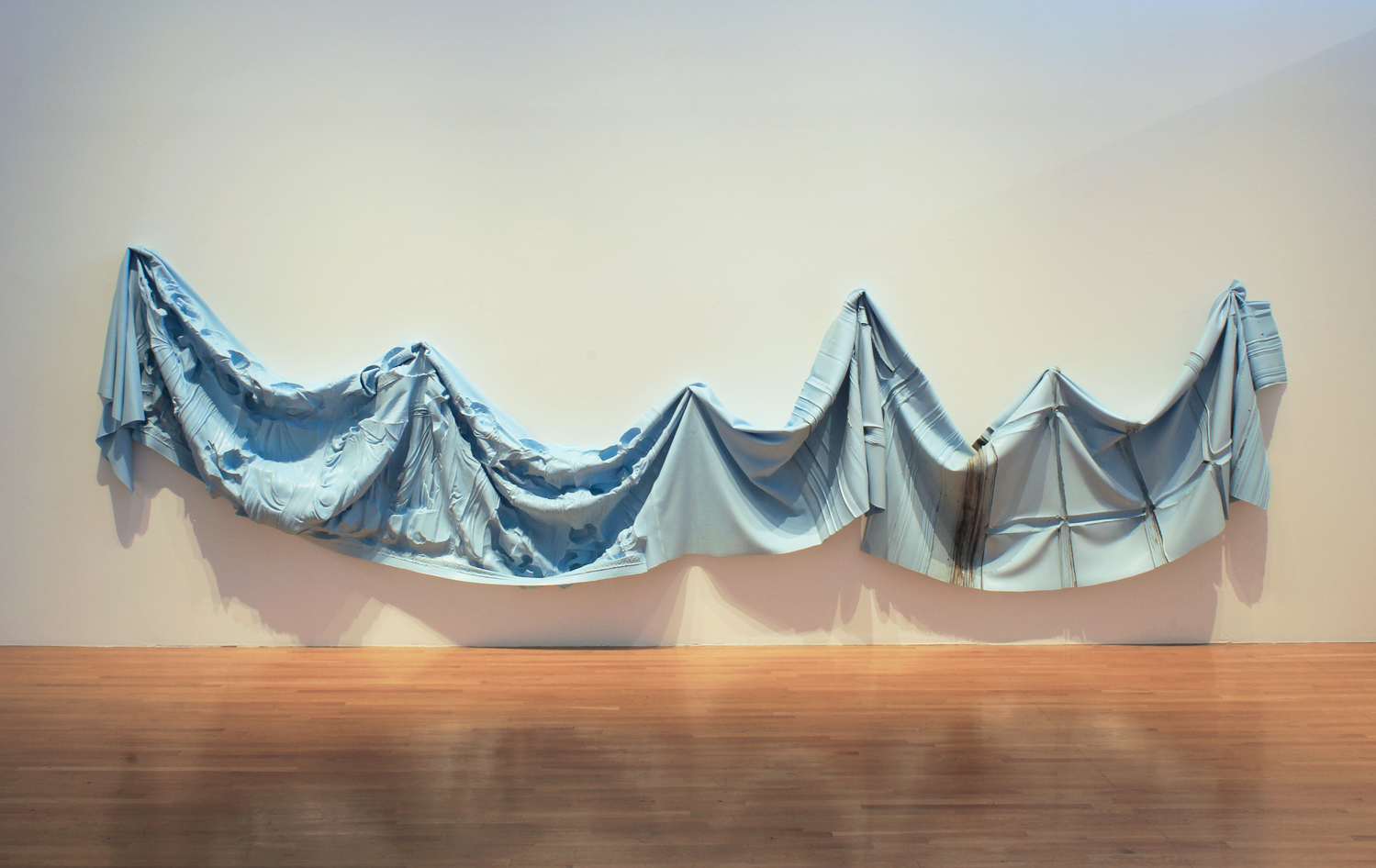 as you were
2014
a site-based project created at the Massachusetts College of Art and Design, Stephen D. Paine Gallery as part of the Surface exhibition in January 2014.
Working from the architectural features and historic friezes within the gallery, a series of silicone rubber molds capture select areas of form and detail in the space. Two of the resulting sculptural works are displayed inside out on the gallery walls offering a close up but distorted and transformed record of the space.

Material: silicone rubber
as you were (palladium)
2014
The palladium window project offers an in-process perspective of the material in action while highlighting the role of the architecture itself within the work.